deutsch | english | français | Data Protection
Digital Community
Point of View and Embedding
«The More Technology We Introduce Into Society, The More People Will Aggregate, Will Want To Be With Other People.»
John Naisbitt
Basic Requirement: Understand the Customer
We understand the points of view of individual industries and acknowledge the variety of needs of the members of our communities and future participants at our live events. The participation at Trade Shows (both exhibitors and visitors) is just one piece in a complex jigsaw of marketing activities of every company. Like any other discipline that must be mastered.
Enhancement: Digitisation is Part of Industry 4.0
Industry 4.0 is not just a slogan - it stands for a revolution. Industry 4.0 will change today's working world rapidly. In order to keep pace we must confront the challenges, understand and master them. All of us are members of the (digital) community - in every industry.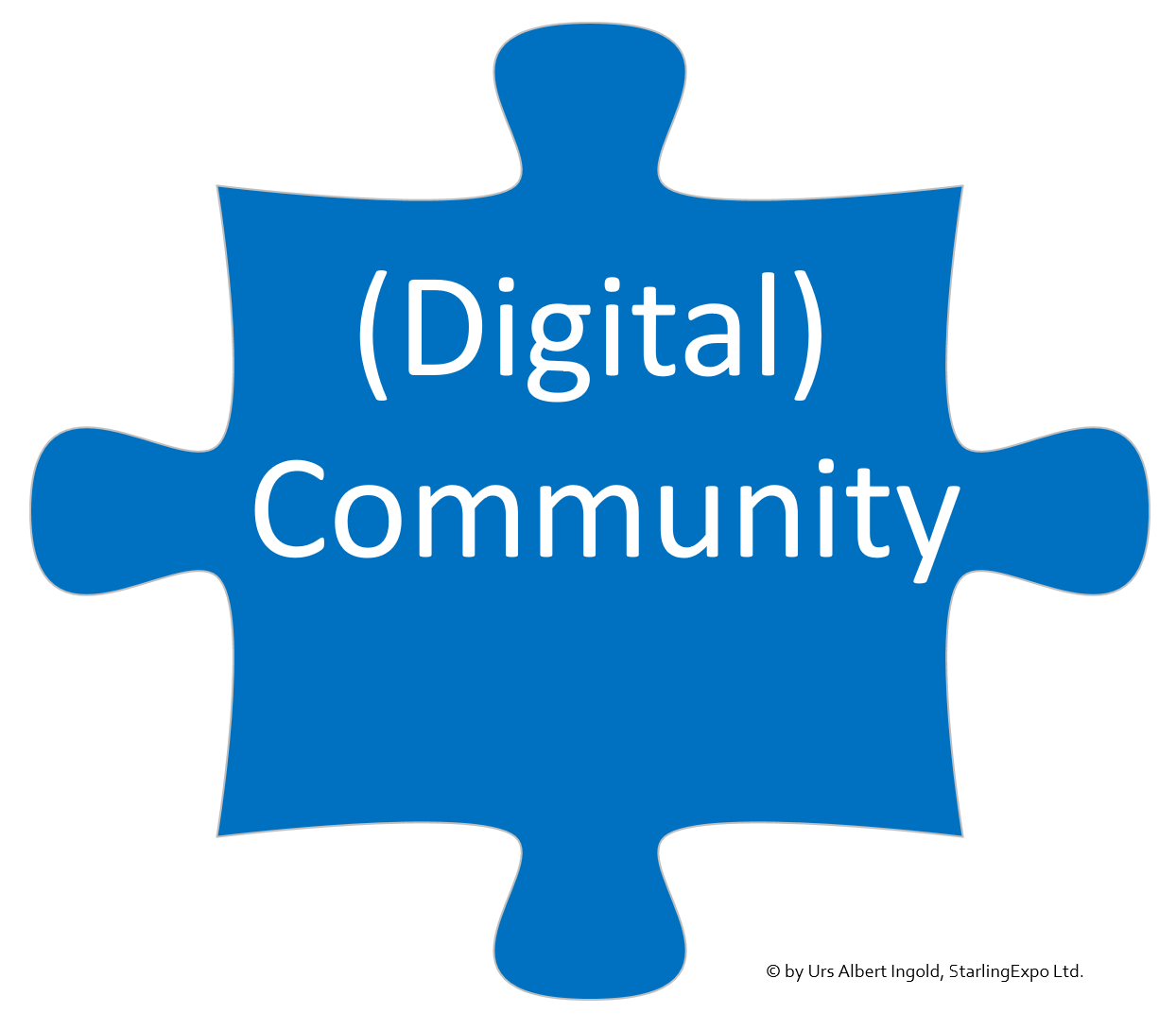 Fundamental Finding: The Digital Community is the Centrepiece
All developments are based on the Community. This is the denominator and centre of every industry. All initiatives are born by the Community and it needs the entire gamut of professional information, content, possibilities and tools for the implementation.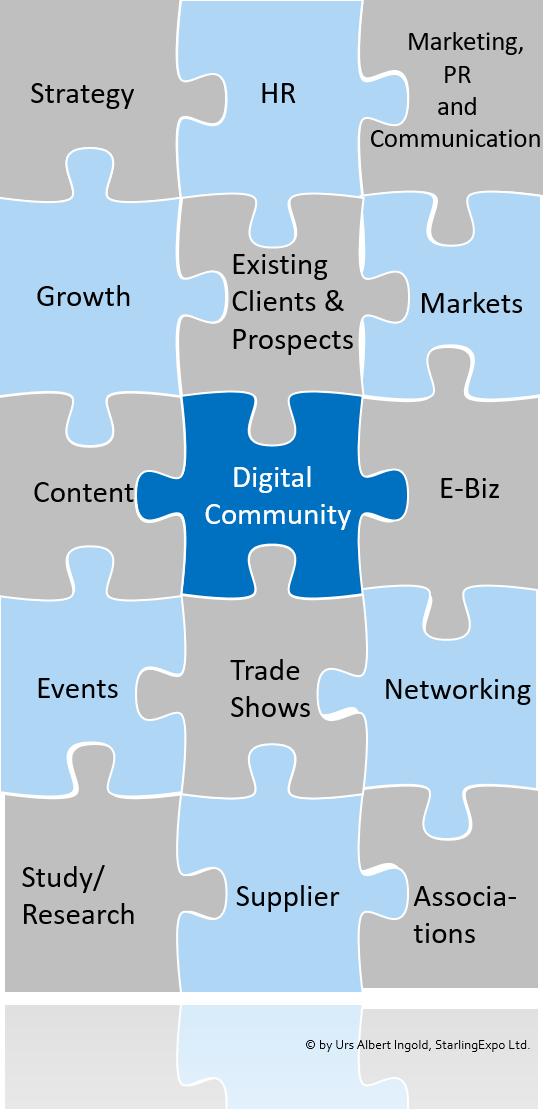 Community 4.0 - Structured New Concept
As an industry expert you are part of Community 4.0. Your requirements are continously adopted to changing circumstances. You need a platform that provides you with the right tools to support your acitvities and to reach your objectives.
We are not like any other Trade Show Organiser, we manage Communities.